Title: How to Avoid a Fall from Grace: Legal Lessons for Directors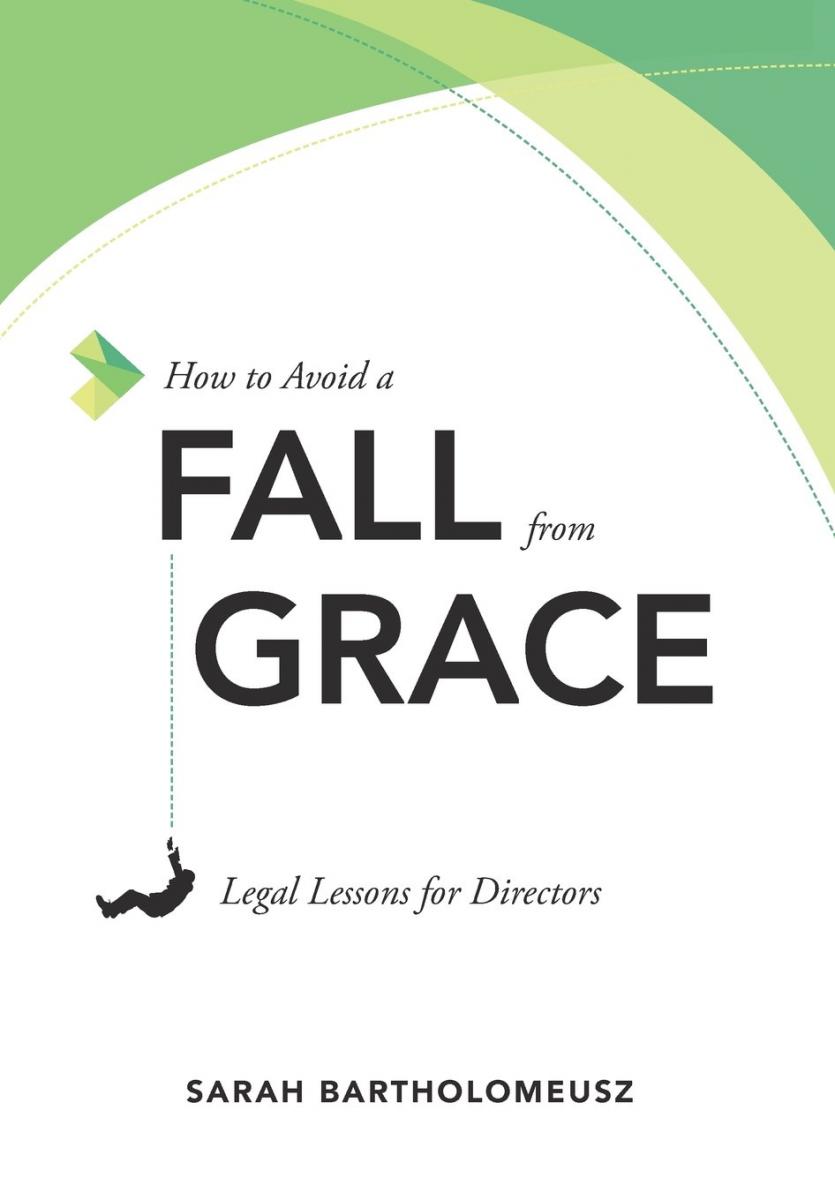 Author: Sarah Bartholomeusz
Publisher: Advantage Media Group
Publication Date: 2015
ISBN-10: 1599326752
ISBN-13: 9781599326757
Formats: Hardback
Rating: 3/5
---
How to Avoid a Fall from Grace by Sarah Bartholomeusz provides a simple guide to the legal duties of Australian directors, which would be a good introduction for those new to governance such as fledgling directors, but in many instances it is far too basic to be of use beyond that. The book is short – there are only 110 pages of content interspersed with cartoons that to my mind are quite old fashioned.
As an example of how basic the discussion is, the discussion of the duty to act in good faith in the best interests of the company as a whole (Corporations Act 2001 (Cth), section 181) merely cautions readers to "watch this space carefully" with respect to the courts' interpretation of the duty of good faith generally and blithely skips over the complex issues surrounding what the "best interests of the company" means. The "best interests of the organisation" section (pp. 107-108) in the case of not-for-profits is largely related to fundraising and offers obvious advice such as:
The bottom line is that when you become a director of an NFP, you should be clear about the nature and purpose of your organisation and fully understand the expectations the organisation has of you.
While I would agree, I fail to see how this helps guide directors on acting in the best interests of the organisation, which can be a serious issue in NFPs where directors are nominees for a member of the organisation or a specific stakeholder group. Again, recommending directors should "not merely organise fundraising events but also ensure the financial health of the NFP through effective networking" is good advice for director responsibilities, but misses the point of "best interests" in a book about legal duties.
Overall, the information the book contains is very basic and for those directors serious about learning more about their legal duties, I would recommend Robert Baxt's Duties and responsibilities of Directors and Officers (Sydney: Australian Institute of Company Directors), which is now in its 21st edition.