Today's boards will be judged on their ability to "future proof" their organisation, i.e. putting in place strategies and systems to ensure the company's sustainability in the long term.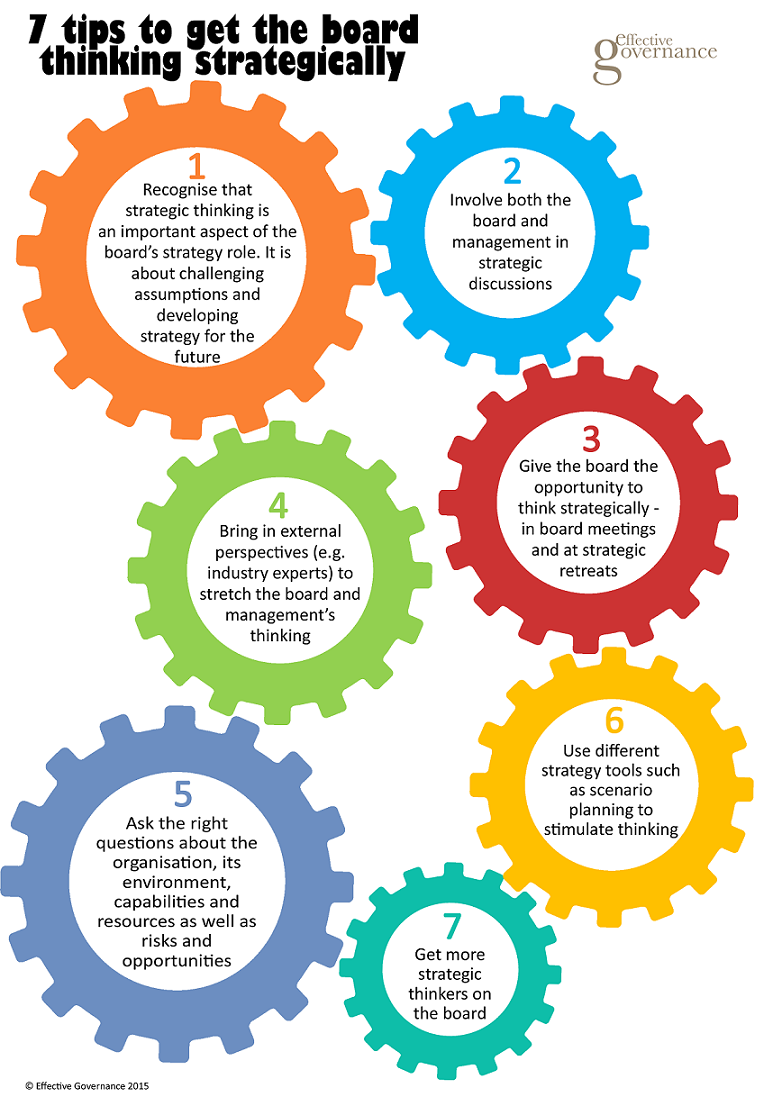 Strategic thinking is about the future of the organisation—it requires stepping back from the day-to-day operations of the organisation and focusing instead on the larger and longer-term picture. The changing environment in which the organisation operates requires constant consideration of the strategic objectives to reflect new risks and opportunities.
To read more about how to get the board thinking strategically see our other articles and books on the subject:
Like us to elaborate on these points? contact us.