ESG is now well and truly on business agendas with just 6.5% of ASX200 companies not reporting on their environmental and social governance programs.1 This figure increases as you move through to ASX500 and non-listed companies, yet the greenwave is moving fast. In 2022, getting on top of this wave is high on many businesses' resolutions, not the least because the risks of inaction are compounding.
The balance sheet is at the core of every business and environmentally beneficial decisions have, in the past, been implemented when it is financially beneficial to do so. Whilst the drivers are financial, a push/pull dynamic underlies corporate performance. Early adopters identify the profitability tipping point and never look back. Laggards act when the cost of non-compliance with increasingly prescriptive regulations becomes uneconomical, changing behaviours, but more often not attitudes.
The increasing adoption of suitability programs as part of an ESG agenda has revealed similar behavioural patterns. Businesses that make sustainability a strategic priority with specific sustainability aspirations and targets are more likely to capture value and customer trust. Conversely, organisations that greenwash sustainability for quick and cheap gains face the double-edged risk of reduced financial performance and customer support.
It's your choice which path your business takes but the financial gap between the two approaches keeps widening. To ensure you don't get left behind, or take a short cut, here are some tips for successfully surfing the greenwave.
The right approach
A purposeful strategic plan to benefit both people and the planet can also drive profit. Stakeholders such as investors, shareholders, financiers, and customers don't expect instant transitions and will respond to a transparent, credible and specific ESG strategy. But it won't be enough to tick a few sustainability boxes and publish a glossy report. Those who adopt this mindset will fall behind the pack.
Much like a natural ecosystem, the corporate environment must contain distinct sustainability elements. Consider the difference between these two announcements about waste reduction. The first heralds broad reduction goals through reduced packaging of goods. The second sets specific reduction targets with suppliers for all goods purchased within the context of a wider strategy outlining reduction targets across all business lines. The latter provides specificity, keeps targets simple and clear and requires internal ownership. Actions would include:
baselining waste generation across all streams (data collection)
deciding on achievable and stretch reduction targets for specific streams
incorporating specific targets into Executive KPIs (allowing them to determine the actual 'how')
measuring performance against agreed metrics; and
reporting real time and accurate data to stakeholders
These actions require a whole of business approach achieved by integrating the ESG strategy into the business ecosystem per Figure 1.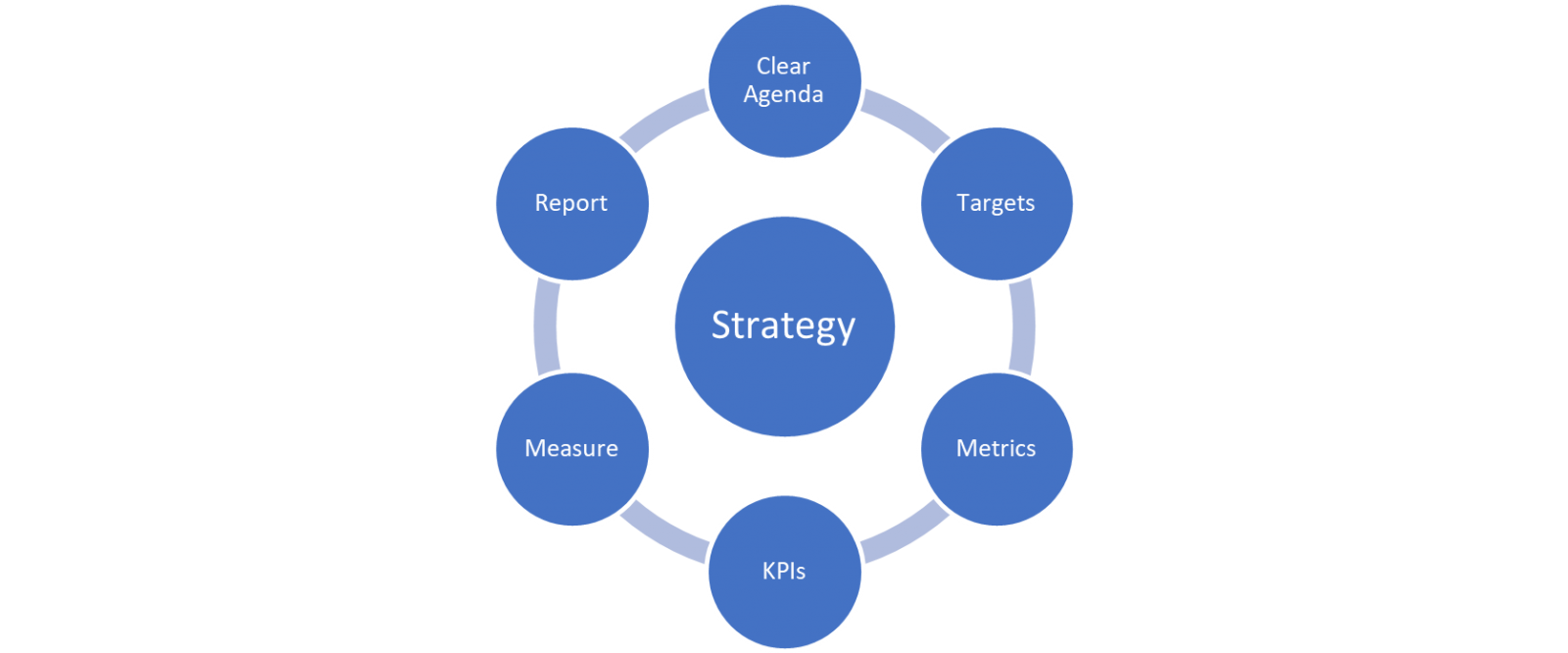 Figure 1
Benefits
This approach to ESG produces measurable benefits based upon agreed metrics. Using the above example, value is captured in several ways including reduced waste transport and disposal costs, higher employee engagement as they identify with the purpose (and reduced staff turnover), increased customer loyalty (sales) and reduced supply chain costs. Further, top line growth can be realised via a competitive advantage in tenders and increased stakeholder trust in your brand (easier finance for example). These metrics give your ESG report substance and credibility as well as an annual point of comparison.
Even hardened sustainability cynics are starting to admit that, if nothing more, ESG practices are required to be competitive. However, without substance, greenwashing is fast becoming a greenfade in the eyes of consumers.
Stay focused
Many businesses on the ESG journey make the mistake of promising to do everything at once. In seeking to demonstrate best practice sustainability, they overcommit to aspirational targets and deliver on none. Others look at the challenge and become overwhelmed before they start (a bit like learning to surf). A purposeful plan helps avoid these risks of under delivery or inaction, which perversely, despite your good intentions, can also compound stakeholder distrust.
Board focus on key elements of the ESG strategy is critical. These include metrics, ownership spread throughout the business (KPIs) and rewards. This focus helps communicate corporate commitment to the plan.
Your 2022 ESG plan
It's a critical time for businesses. In addition to staying alert to unpredictable pandemic impacts on workforce stability and supply chains and taking care of cyber security; ESG demands board attention. To address this risk, boards must work with executive teams to adopt a purposeful ESG strategy, with continued oversight on implementation and structural adaptation.
Effective Governance guides clients on their ESG journey using established governance frameworks to incorporate sustainability targets suited to their business operation. We know where to start and how to help. Contact us for an introductory ESG workshop to ensure you choose the right path.
---
Footnotes