Many people have short governance queries, which our new column attempts to answer – if you have any questions for Zac Zahner our CEO please send them in to – Just Ask Zac – advisors@effectivegovernance.com.au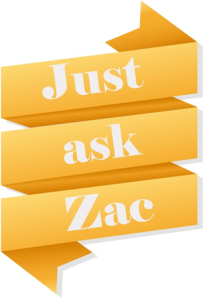 Stephanie P from ACT asks: With the harmonisation of WHS and the responsibility of the officers of an organisation to ensure that WHS obligations are in place and met, I seek your opinion on the practicalities of reporting in a federated-style organisation. For clarification, while the organisation is the one legal entity, it has Branches in every state and territory and is registered under the Fair Work (Registered Organisations) Act 2009 (Cth). What level of detail should be reported to the Board as opposed to the Branch Committees? As the Board members are ultimately the responsible officers of the organisation, should they receive the same information as the Branch Committees do?
Hi Stephanie. The short answer is 'yes', the Board should, in one form or another, receive the same information as the Branches, since the directors are ultimately responsible as 'officers' of the organisation. The WHS onus on individual directors as officers, has increased with the harmonisation of WHS laws and officers must exercise due diligence to ensure the organisation complies with its work health and safety duties. According to the Act, due diligence includes taking 'reasonable' (this is where there is some grey area on what is reasonable although it is somewhat defined in the Act) steps to:
acquire and keep up to date knowledge on work health and safety matters;
understand the nature and operations of the work and associated hazards and risks;
ensure the business has, and uses, appropriate resources and processes to eliminate or minimise risks to work health and safety;
ensure the organisation has appropriate processes to receive and consider information about work-related incidents, hazards and risks, and to respond in a timely manner;
ensure the business has, and implements, processes for complying with their duties and obligations (for example, reporting notifiable incidents, consulting with workers, complying with notices, providing appropriate training and instruction and ensuring health and safety representatives (HSRs) receive training entitlements); and
verify the provision and use of the relevant resources and processes.
Provided your Board receives the relevant information from the Branches that covers their responsibilities in relation to the above, the director should fulfil their WHS obligations – it should be noted that the reports the Board receives may not need to be as detailed as those received by the Branch Committees, but this is up to the Board.
A few things to also consider:
If your directors are classified as 'volunteer officers' under the Act (basically for not-for-profit organisations), they have immunity from prosecution under section 34(1) of the Act.
If in the federated model you operate under, the national Board is only representing a group of individual state Boards, then the onus for the WHS reporting would fall on each entity.